NEWS
NEW SINGLE_
(THE/BEATS!)
We are the Beats - Exclusive Presentation of our new Single in FM4 Connected.
FM4 SOUNDPARKTOUR_
(ALL/OVER!)
HELL YEAH - Next Wednesday - the FM4 Soundparktour will start.

With us, Kommando Elefant und Elouie come along.
Rave Austria to death!

5 stops on 5 days:
24.10. - Rockhouse Salzburg
25.10. - Spielboden Dornbirn
26.10. - Weekender Club Innsbruck
27.10. - Park Haus Klagenfurt
28.10. - Chelsea Wien

More Info and Ticket Sales under the link below.
REMIX EP_
(MIX/MASTER!)
On October 26th PING PONG Records Berlin are going to release the 1st Gudrun Von Laxenburg Remix EP.
Watch Out!
Listen
and Click
THE MOUSE RADIO EDIT_
(4FREE/WUHA!)
VIDEORELEASE__
(COLOUR/BLINK!)
Hell Yeah - Gudrun von Laxenburg: Mit dem Panzer in die Disco Video online!


EP Release_
(AVAILABLE/NOW!)
Today is THE day: RAVE KAPUTT, WAS DICH KAPUTT MACHT - EP is available at the onlinestore of your choice. HELL YEAH
EP Preview_
(KLICK/LISTEN!)
A Soundcloud Preview for our new EP Rave kaputt was dich kaputt macht
MORISSON Records Compilation_
(AVAILABLE/NOW!)
OH - Yeah - ATTACK - DECAY - SUSTAIN AND RELEASE ME out on Morisson Records Compilation No1!!!
LIVE IMPRESSIONS__
(WOW/HOT!)
Live-Impressions from [email protected] 2012!


EP RELEASE__
(CLICK/LISTEN)
FM4 SOUNDSELECTION__
(LISTEN!)
RADIO FM4 Soundselection is available now! Including our newest Single "Attack, Decay, Sustain and Release me" that will also be released on our forthcoming EP....HELL YEAH
OFFICIAL TEASER 2011__
(WATCH IT!)
The new official Gudrun von Laxenburg Teaser is NOW online.

NEW TRACKS__
(ATTENTION!)
A Preview of our New 3-Track-EP online

PORTRAIT_
(klick!)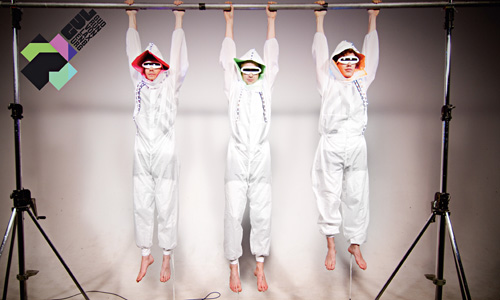 A Gudrun von laxenburg Portrait in the Austrian Newspaper "DIE PRESSE"
T-Shirts_
New T-Shirts available here!